Steven R. Stevens, Sr.
Child Star:
Steven R. Stevens, Sr. is a man who is dedicated to his family, show business, and team roping. Coming from a show business family, he broke into films at the age of thirteen and has over two hundred acting credits. He starred in the Annette series on The Mickey Mouse Club, Walt Disney's Zorro, Playhouse 90, Mr. Novak, (regular), Gunsmoke, The Roy Rogers Show, and as Betty Hutton's son on That's My Mom.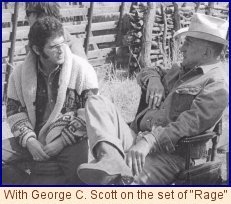 At the age of twenty-three, after a stint with the U.S.M.C., he decided to give up acting and become an actor's agent. In a few short years, he was representing such stars as Jack Palance, Bobby Darin, Claude Akins and Slim Pickens, to name a few. In 1969, Steven decided to try another facet of show business. He became a casting director at Screen Gems. With no breaking-in time, he was casting two series, Nancy and The Partridge Family. After a year, Steven began to feel that his creative ability was being stifled. At that time, he requested and received a release from Screen Gems, which left him free to take off to New Mexico and do some soul searching. Much of his time was spent writing country songs and learning about the American Indian and their customs and art.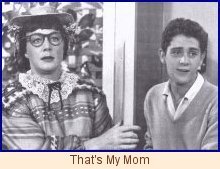 Only a few months had passed when he received a call from a friend urging him to quickly return to Hollywood. George C. Scott wanted to meet him. Scott was looking for someone to cast his first directorial job on a feature entitled, Rage, in which Scott would also star. Steven related this about the incident: "I have to admit, I was scared to death. I mean, George C. Scott wanted to meet me. I shouldn't have been nervous, he was the kindest, most sincere man I have ever met." Steven and Scott hit it off. Scott not only used him on Rage, but also Oklahoma Crude and The Savage is Loose.
Some other casting credits include television's How the West Was Won, The Longest Yard, Enter the Dragon and Murph the Surf. In 1976, Steven went back into the agency business, opening his own agency, The Stevens Group. Many of Steven's clients have stayed with him for decades. Steven has contributed to the careers of the following actors:
Clients: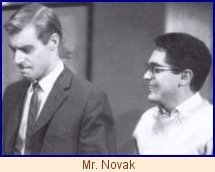 Noah Beery, Jr., Casey Tibbs, Sonny Schroyer, Herb Vigran, Guy Madison, Dub Taylor, Buck Taylor, Larry Mahan, Jo Ann Worley, George Lindsey, Frankie Avalon, Paul Brinegar, Jim Brown, Huntz Hall, Bill Forsythe, Don "Red" Barry, Bernie Kopell, Lonnie Burr (Mouseketeer), Alex Cord, Michael T. Williamson, Peggy Stewart, Strother Martin, Bobby Darin, Morgan Woodward, Ethan Wayne, Chuck Connors, Debbie Morgan, Claude Akins, Burton Gilliam, Slim Pickens, Sheb Wooley, Amanda Blake, Dennis Fimple, Denver Pyle, Anne Lockhart, Rafael Campos, Richard Kiel, Doug McClure, Patty McCormack, Foster Brooks, Harvey Lembeck, Tommy Kirk, George Lazenby, Alan Hale, Sue Ann Langdon, Leo Gordon, Tommy Sands, Dale Robertson, John Lupton, Rod Cameron, Hal Williams, Edd Byrnes, Patsy Kelly, Richard Moll, Slappsy Maxie Rosenbloom, Johhny Crawford, Terry Moore, Glenn Corbett, Barbie Benton, Bruce Boxleitner, Lee Meriwether, Douglas Fowley, Guy Williams, Cliff Emmich, Thomas Gomez, Michael Winslow, Clarence Gilliard, Forrest Tucker, Darren Burrows, Will Hutchins, Jock Mahoney, Tim Considine and Star Trek Stars: Nichelle "Uhura" Nichols, James "Scotty" Doohan, Walter "Chekov" Koenig and George "Sulu" Takei.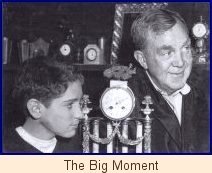 Steven is currently on the advisory board of Cowboys For Kids, a Phoenix, AZ charity dedicated to helping kids who can't help themselves. In 1997-1998, Steven was Executive Producer on two feature films. Bug Buster, starring Randy Quaid, and Knockout, starring Paul Winfield, William McNamara and Maria Conchita Alonso. His son, Mark Stevens, wrote Knockout. In 1999, Steven opened the Screen Actors Guild Conservatory summer session with *two seminars, as moderator and producer. Where Have All the Cowboys Gone? followed by, Is Showbusiness a Business? for the beginning actor. Steven is mentioned in the following books:
To the Stars, Simon and Shuster, Beam Me Up Scotty, Simon and Shuster, Chuck Connors: The Man Behind the Rifle, Artist Press, The All American Cook Book, Rutledge Hills Press, and on the cover of Acting Truths and Fictions, Acting World Books. Steven is also featured on video tapes. The Actors at Work Series, Agents: Tell It Like It Is!, and How to Start a Career in Television, Movies & Commercials.
About The Seminar:
Steven calls on his 50 years of experience in many facets of showbusiness. His Tell-It-Like-It-Is approach, the Do's and Dont's combined with humor and interaction with the audience is not only entertaining, but a learned experience. "You just got off the bus at Hollywood and Vine, NOW WHAT?"
*This seminar is complete. No tapes will be offered for sale.