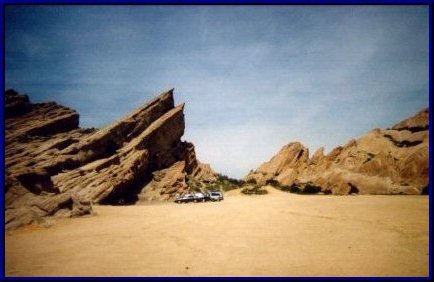 This 745-acre park of unique geological rock formations is located in the high desert near Agua Dulce Springs. The park features a history trail tour of the Tatavian Indians and Spanish settlers.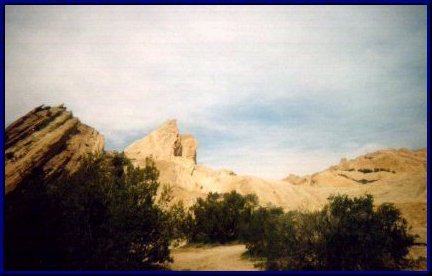 Activities include campfire nature talks, equestrian programs, seasonal special events, a junior ranger program, hiking and horseback riding and organized youth group camping and school tours. The park is also available for weddings, large group picnics and parties and motion picture filming.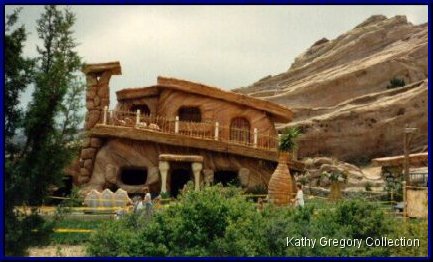 Some well known movies and television shows such as "Zorro", "Have Gun, Will Travel", "The Virginian", "Star Trek", "Blazing Saddles", "Alias Smith and Jones", "The Flintstones" and "Wild, Wild West", to name just a few.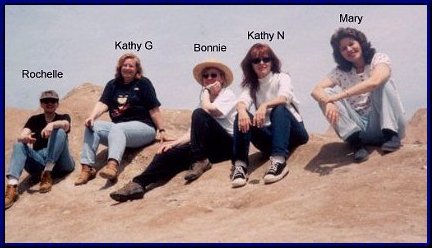 Here we are, a group of Zorro fans, my husband Russ and Rocky's mom, on April 7th, 2000. We thought we'd come here to see where some of our favorite "Zorro" scenes were filmed, and maybe even to see if Zorro was still here.
Picnic areas are provided complete with little grills to cook on, except on this day, there were no picnic tables, so we had our lunch, which was graciously provided by Kathy Gregory, on a blanket. It was a beautiful day and we all had fun telling stories and getting to know each other.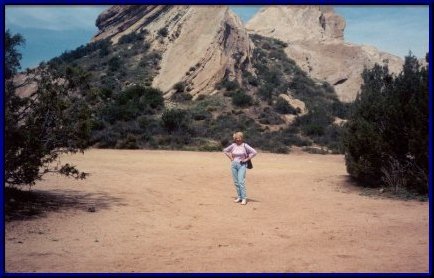 Rocky's cool mom Ada, wasn't too keen on climbing the rocks with us, but I think she had fun watching us climb. We were always off somewhere, looking for Zorro!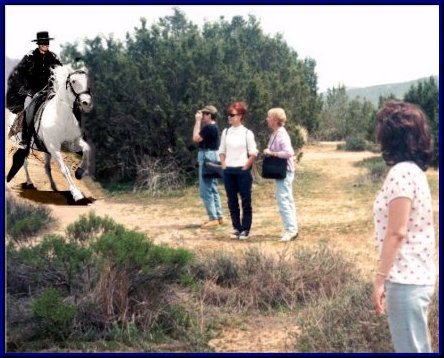 And out of the blue, he snuck up on us when we least expected it, atop his beautiful white horse, Phantom! Luckily, Rocky and Russ had their cameras ready. But Zorro was gone before we knew what hit us. It all happened so fast, in the blink of an eye, like he was just a figment of our imaginations.