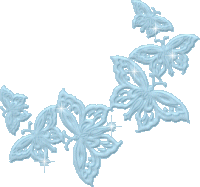 So many things have happened,
Since you were called away,
So many things to share with you,
Had you been left to stay.
But in writing we will honor you,
With thoughts that are sincere,
So you will know you are still missed,
Still loved, and always dear.

HAPPY BIRTHDAY

Wherever you are, happy 81st birthday. Long live Guy Williams, never to be forgotten.
Laurys
- Friday, January 14, 2005 at 17:14:31 (EST)
---
Love you forever, Guy. God bless. Nice tribute Mary!
Barb
- Friday, January 14, 2005 at 15:26:01 (EST)
---
My mom loves you, and I've grown up with an icon: You. I really liked you as an actor but especially like a person. Zorro - Guy - Armando, you are a role model for me. Thank you for all the fun times I always spend watching Zorro and all your movies. I hope angels protect you. Thanx again, a lot of kisses, and my mommy will remember you forever.
Emy from Rome, Italy
- Friday, January 14, 2005 at 14:49:13 (EST)
---
There's a star that shines in the sky: Guy Williams.
Marina
- Friday, January 14, 2005 at 14:37:06 (EST)
---
Happy birthday Guy! My dear mother passed away 16 months ago and I hope she got to see you in heaven. She always loved watching Zorro and she thought you were the most handsome man in the world. I wish the Disney people would bring back Zorro on TV. May you rest in peace forever. Guy Williams will live on forever in our hearts. Long live Zorro!
Theresa Smith <handt@f-tech.net>
- Friday, January 14, 2005 at 14:26:29 (EST)
---
Happy birthday Guy, forever in my heart!!!
Erica <zorro.vr@libero.it>
- Friday, January 14, 2005 at 14:07:30 (EST)
---
Feliz cumpleanos mi caballero, mi Zorro! Guy, you made a wonderful Disney show for children that still holds my interest after so many years. To all who participated in Zorro, my best to you too. Love you all!
Sharon <cherups@aol.com>
- Friday, January 14, 2005 at 13:10:32 (EST)
---
Dear Guy, today is your 81st birthday. I wish you a wonderful Happy Birthday in Heaven. I know from up there you watch over me like you did when we met and you became my wonderful Papa Zorro. I always feel your presence around me, but I can't help missing you anyhow. I hope some day we'll meet again. I am sure we'll be together again!
Elise <elzorro@infonie.fr>
- Friday, January 14, 2005 at 13:04:06 (EST)
---
A very happy birthday, el señor Zorro. (Thanks Mary for a loving tribute.)
Melody
- Friday, January 14, 2005 at 12:42:40 (EST)
---
Feliz cumpleaños, querido Guy!!! Desde aquí, en la Tierra, enviamos a ti un gran mensaje de cariño, ¡de entrega inmediata al cielo!, de todos los que hoy te recordamos con el mismo cariño que nos diste a todos - aún sin conocernos -, con cada sonrisa y actitud de honor y sinceridad en tu vida personal y en tu desempeño como El Zorro!! Te conocí a penas en 2002, pero es como si te hubiera conocido desde siempre! Gracias mil por tu ejemplo, y Dios te bendice!! Te queremos mucho!!!
Lucia Esmeralda Melchor H. <lemh@banguat.gob.gt>
- Friday, January 14, 2005 at 12:39:01 (EST)

Translation: Happy Birthday, dear Guy!!! From here on earth we send you a message of love, an express delivery to heaven, from the ones who remember you with the same love that you gave us, even though you did not know us, you gave it with every smile and every honorable action, and sincerity in your personal life, and in your role as Zorro. I only came to know you in 2002, but it's as though I've known you always. A thousand thanks for your example, and God bless you. We all love you very much!!

---
Felices 81 años para el héroe de todos los pibes del mundo. En La Biela aún hay una silla vacía que te espera para que tomes un cafecito y nos deleites con tu simpatía. Estoy seguro que por esas calles de La Recoleta, si te busco, hoy te voy a encontrar. ¡Feliz Cumple!
Hernán Otero <hernanotero71@yahoo.com.ar>
- Friday, January 14, 2005 at 07:53:07 (EST)

Translation: Happy 81st to the hero of kids all over the world. In La Biéla there is still one empty chair waiting for you to have a cup of coffee with us and delight us with your likeable personality. I feel as though if I walk the streets of Recoleta and look for you, I will find you. Happy Birthday!

---
From Argentina, happy birthday, dear Guy. You will always be in my heart. Unforgettable.
Irma Julia <irmajulia@ciudad.com.ar>
- Friday, January 14, 2005 at 06:35:17 (EST)
---
From Italy: Caro Guy, buon compleanno dal profondo del cuore! Happy Birthday. Every night I raise my eyes to your beloved sky and I seek for the most shining star, and when I find it, I smile because I know you are there and you watch over all of us. Every night, before falling asleep, I thank you because you let me to meet so many wonderful people such as your close friends and your family. Every night, in my bed, I imagine you while you drink your "caffè espresso" or while you fence with your friends who are now with you in Heaven. Oh my sweet Guy, you are the first and the last thought of my day! I can't forget you because I miss you so much!
Luisella, Annamaria & company <lellanna@katamail.com>
- Friday, January 14, 2005 at 05:56:38 (EST)
---
Dear Guy, All your life is your art. A fine actor, musician, fencing master, seafaring man, and what else more? All talents you have known cultivated to realize in yourself a "work of art", thus becoming the own Artist of your life. What a wonderful gift for all your fans! Happy birthday to you Guy in the glory of Heaven where you are.
Gisèle Ratti <gisele ratti@hotmail;com>
- Friday, January 14, 2005 at 02:33:10 (EST)
---
Happy birthday, my sweet love.
Anne Marie
- Friday, January 14, 2005 at 02:16:15 (EST)
---
Mary, Once again, a nice remembrance to honor Guy on what would have been his 81st birthday. He still lives - in our hearts and our minds. ThankZ Mary.
Kathy Gregory (Kathy G) <zorro08@comcast.net>
- Friday, January 14, 2005 at 00:02:53 (EST)
---