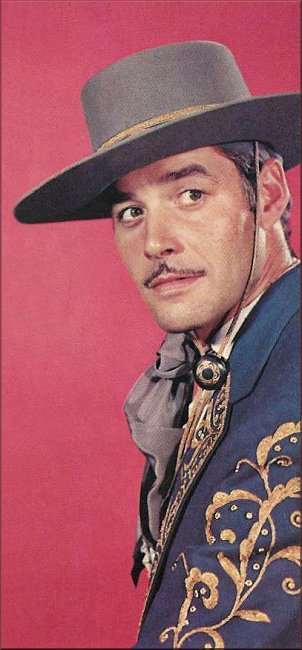 Bonanza fans had better take a close look at the Ponderosa. Soon it won't be the same. A blond and Zorro himself are moving in. The blond is Kathie Browne.
Zorro, of course, is Guy Williams, best known for his title-starring role in Walt Disney's "Mark of Zorro" series.
As the sword-wielding Zorro, Williams was the Robin Hood of Old California. But he has long abandoned that role, and this time will be seen in Western garb befitting a Ponderosa resident.
Williams becomes a regular as a hedge against the day Roberts leaves and also to ease the work load of the other stars, Lorne Greene, Dan Blocker and Michael Landon.
Kathie is slated to make her debut in an episode called "The Waiting Game." Present plans call for NBC to show it on Dec. 8.
No air date is set for Williams' introduction to the series, although he is scheduled to start filming a two-part story on Nov. 11. He will portray Will Cartwright, a younger brother of Ben Cartwright (Greene), the silver-haired patriarch of the vast Ponderosa.
While the storyline being developed calls for Kathie to marry Roberts, David Dortort, the executive producer, said he will play it pretty much according to viewer reaction. If it's strongly against romance on the Ponderosa, there probably will be no marriage.
For Kathie, her role of a young widow in "Bonanza", no matter how short-lived it may turn out to be, is her chance of a lifetime.
She goes from near-obscurity to what has been NBC's most popular show.
The green-eyed actress is determined to become a permanent fixture in the series, regardless of what the script writers may have in mind.