Asi se Despedio El Zorro de la Argentina
(How El Zorro said goodbye to Argentina)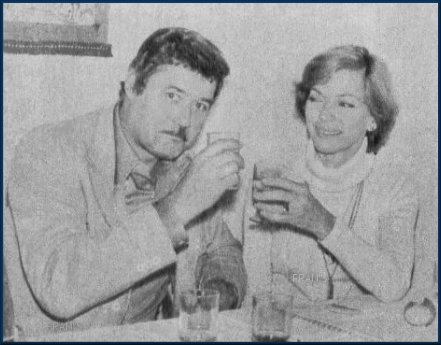 Janice and Guy toast to their return to Argentina a day before they are to leave for the United States. The couple spent 15 days in Argentina and once again enjoyed the country's great affection for El Zorro.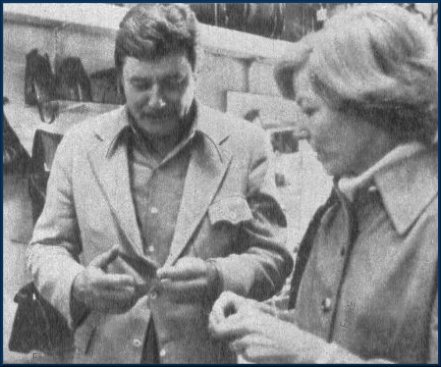 Janice and Guy took advantage of their last day in Buenos Aires to go shopping. Janice was delighted with the wonderful wool sweaters found in Argentina. Janice was pleased with the quality of the wool.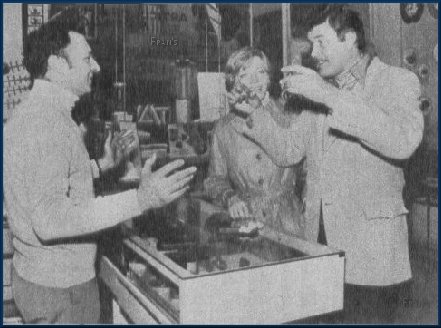 "I will take the Mãte. It could not be otherwise. The Mãte continues to be the best souvenir for friends back home."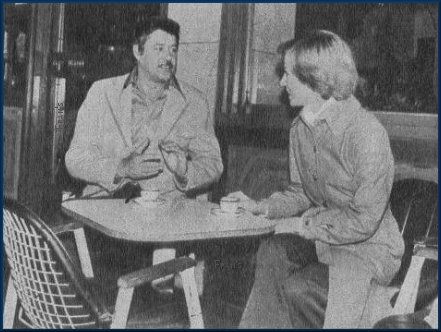 Guy and Janice visit their last cafe during this trip to Argentina. The couple have two children, Antoinette, age 19 and Steven, age 24, so they are free to travel together.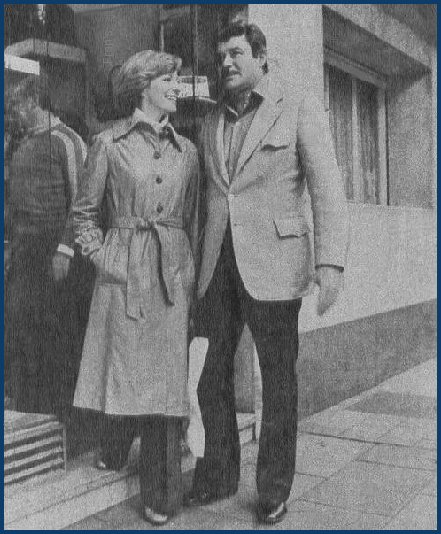 Guy was very busy during his stay in Buenos Aires. On their last full day, Guy was finally able to keep his promise to Janice and take a stroll with her. The couple enjoyed a leisurely walk around Buenos Aires visiting the sites and the shops of the city.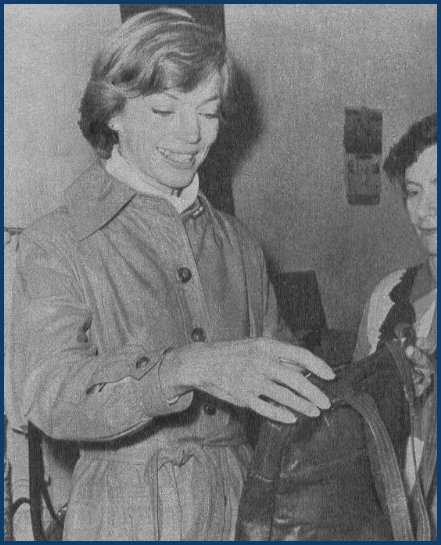 Janice enjoyed shopping for leather goods in Argentina. This leather handbag caught her eye.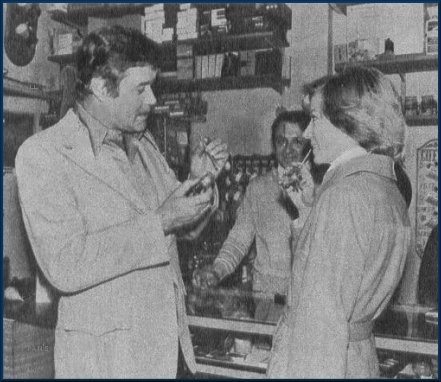 Guy enjoys decorating his office in Los Angeles with memorabilia from his travels. This Mãte cup will be a wonderful souvenir of this trip to Buenos Aires.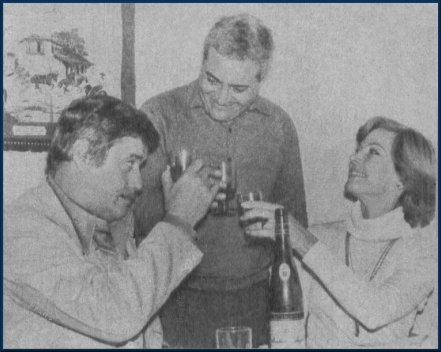 Guy and Jan make another toast to Argentina, this time with a friend who owns a restaurant in the barrio Norte. Guy admits to gaining 7 kilograms on this trip. "As the son of an Italian, I am crazy for all the wonderful pastas and cheese they serve in Argentina." (Radiolandia 8-77)
(Article and photos courtesy of whitefoxdomain.com. All rights reserved.)